Cluster Box Unit (CBU) Mailboxes
WE SHIP ANYWHERE IN THE USA!
WE SHIP ANYWHERE IN THE USA!
CBU mailbox and pedestal (included in each mailbox purchase) provides a secure, freestanding outdoor solution for your neighborhood centralized mail delivery needs. Pre-configured units include built-in parcel lockers and outgoing mail collection for added convenience and can be used alone or in large groupings to accommodate every project type.
CBU mailboxes are the industry standard for outdoor grouped mailboxes. They are used extensively in neighborhoods, apartments, condominiums, and business complexes. Each CBU features secure outgoing mail as well as secure parcel receptacles. All cluster box units share the same footprint and installed height, so they can be mixed and matched to suit your needs.
Local and regional installation is available. Contact us for details on your specific project.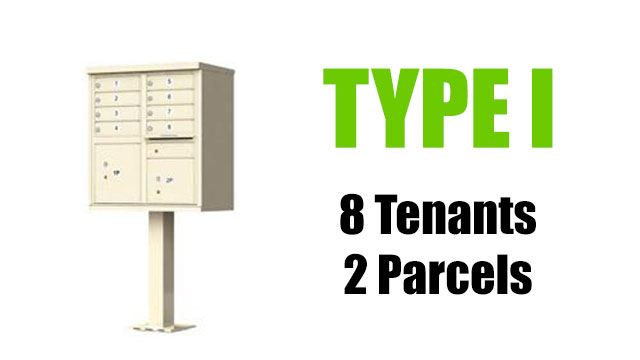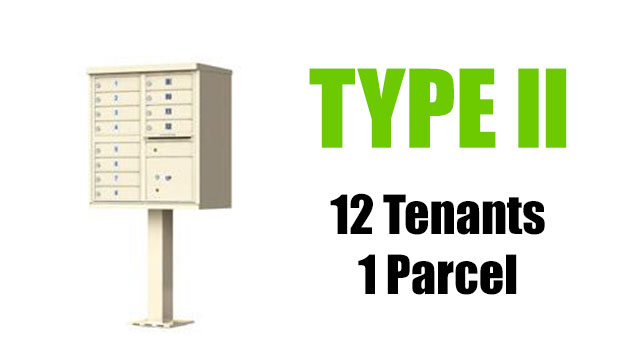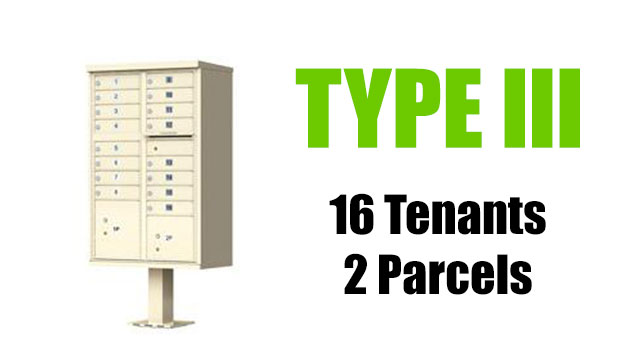 CBU Type lll - From $1390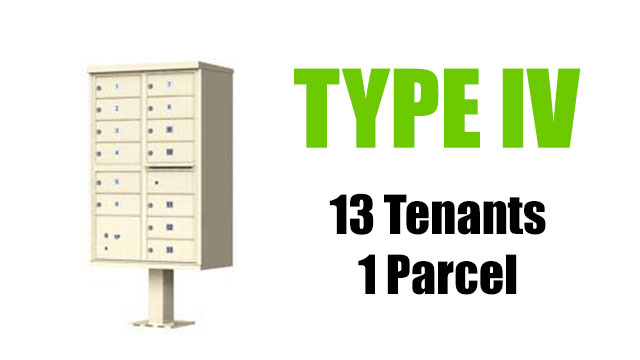 CBU Type lV - From $1350
Stock Varies - Call For Details
CBU Type V - From $1300
Stock Varies - Call For Details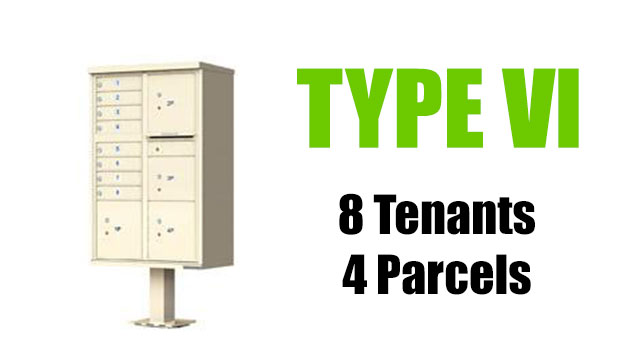 CBU Type VI - From $1660
Stock Varies - Call For Details
All cluster box units are available in three colors, sandstone, black, and dark bronze.

 If you don't see the configuration you need we do custom designed units. Delivery time on custom orders is 3-4 weeks.
Options For Smaller Applications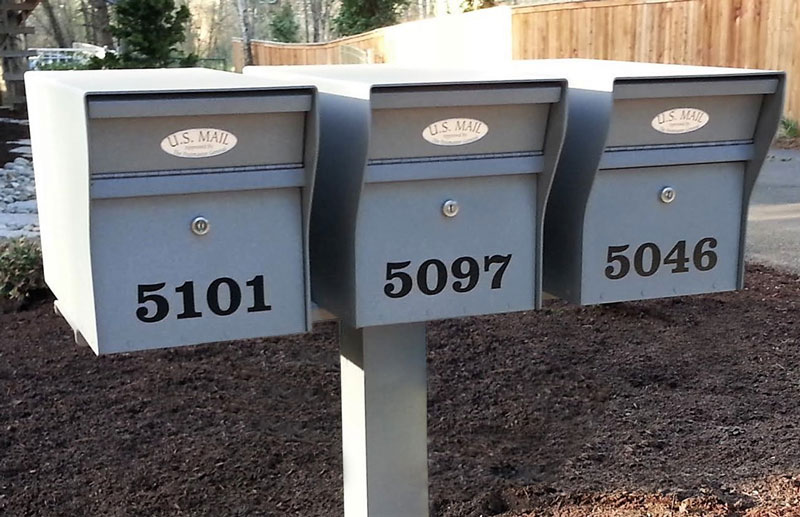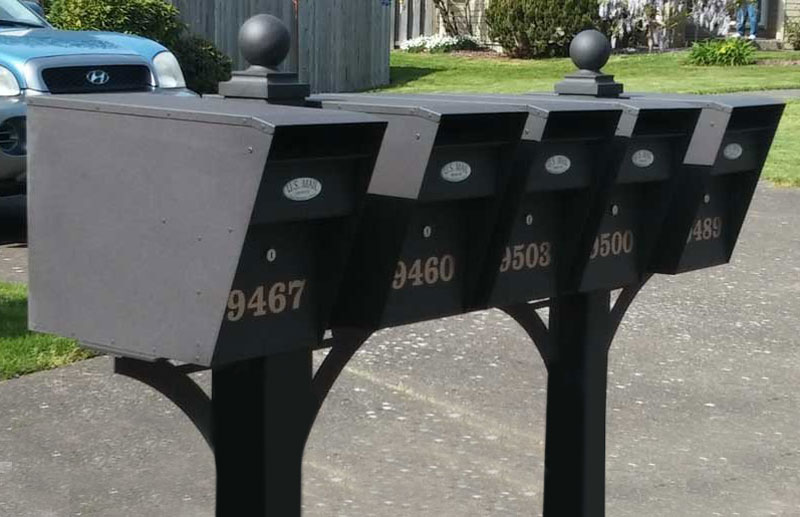 Mailbox Solutions is one of America's premier security, locking mailbox companies specializing in top quality, precisely engineered, heavy-duty locking mailboxes, locking drop boxes, and cluster box units for virtually any home or business. In addition to our high quality, secure, locking mailboxes, we also provide mailbox accessories, heavy duty mailbox mounting posts, mailbox installation service, and vinyl lettering.
For those of you familiar with our tradition, thank you for your support and continued interest in the growth of our company. For those of you that are new to our company or are searching for the best security locking mailboxes for your project needs, welcome to the family, and we'd consider it a privilege to work with you.
Mailbox Solutions, As Seen On: